Discover more from OmarKnows
An opinionated newsletter about products I love.
Power-washer Roundup - Dewalt Battery and Electric options
I'm so enamored with Dewalt. I have a growing collection of power tools that use their standard 20V Lithium Battery system. What I am finding so interesting is how many traditionally corded options now come as battery-powered with little to no compromises.
Since it is spring here in Seattle, that means it's time to power wash away the winter and spring - as I say - painting with clean!
Recently I picked up these two power washers
Dewalt DCPW550B Power Cleaner
I didn't even know a battery-operated power washer was a thing. I picked this up and so far it's awesome for light jobs such as
Cleaning off the patio furniture

Applying soap to outdoor items/cars

Light jobs
It's a really simple and well-designed product. It has a novel feature where you can use a bucket to supply water enabling you to use this in more places like on a boat / if you have a freshwater lake.
This is a 500 psi power washer, so it's not as powerful as the model below which is 2100 PSA (4x). But the convenience is there.
Dewalt DWPW2100 2,100 MAX psi* 1.2 gpm** 13 Amp Electric Jobsite Cold Water Pressure Washer
I've owned a few power washers over the years - in the traditional "cart" style. These are frustrating to move and set up. What I love about this Dewalt Power Washer is that the whole thing is about the size of a carry-on suitcase, even with wheels! It's so ingenious how everything is tidy and well designed (all brass fittings). This is hands down the most convenient Power Washer I have come across.
Some of my other favorite Dewalt products for your garage. I suggest getting many of the 5AH 20V batteries and a dual high speed charger.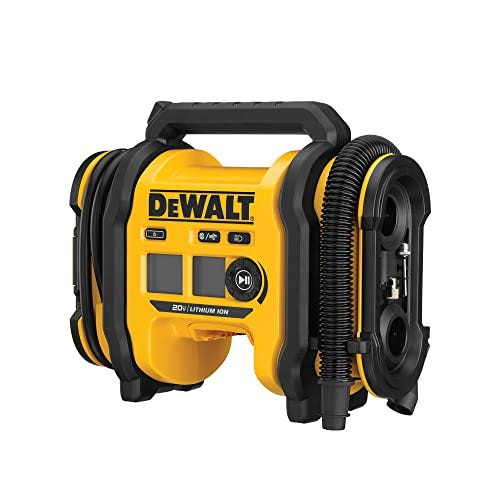 DEWALT 20V MAX* Cordless Tire Inflator, Tool Only (DCC020IB) Buy on Amazon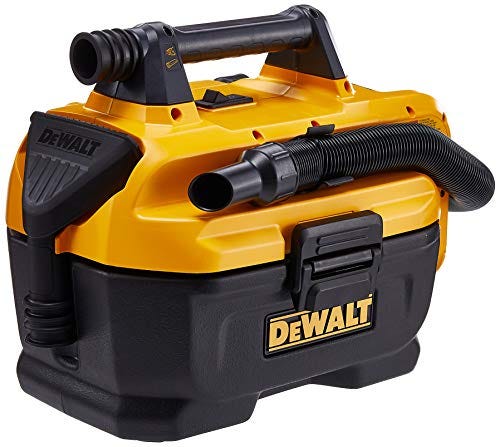 DEWALT 20V MAX Wet-Dry Vacuum, Cordless (DCV580H) Buy on Amazon