Discover more from OmarKnows
An opinionated newsletter about products I love.
Espro Travel Coffee Press
A while ago I wrote up How I make coffee. Since then I continue to use a Ratio 8 automatic pour over and love it to death. We still do 1-cup pour over too using a blue bottle pour over system (replaced the Hario).
For travel though, I have been lugging around my pour over setup which is a tad bulky. I discovered that Espro makes a portable french press mug now. I picked one up the other day and took it to work with me. It's truly a remarkable product. Espro is known for making french press systems that have two filters so less "grit" comes through. They are also compatible with small paper filters which produce a pour over like taste as the filter will keep all the oil out.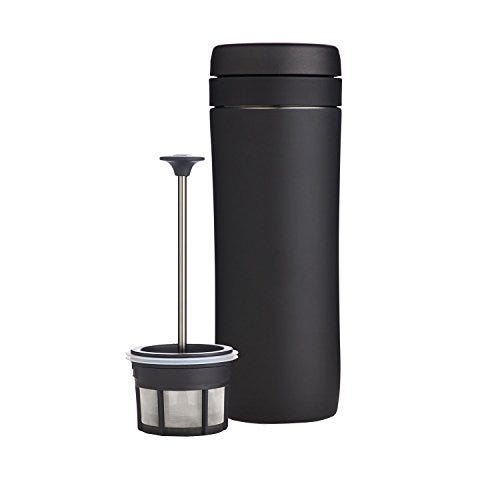 $28.95
I like using the Espro with Blue Bottle travel packets. These packets are pre-ground, you can get for a fresh press for example, and can be stored for months. 
The Espro Travel Press comes in Black, White, Red and Stainless. I got one in Black and White for myself and Lora. This will definitely be a big upgrade for us on our next trip.