Discover more from OmarKnows
An opinionated newsletter about products I love.
Bose QuietComfort 20i Noise Cancelling Headphones - 5 stars
It doesn't happen often, but I had to make an emergency gadget purchase (pair of Bose QuietComfort 20i Headphones) on a recent trip  to Nova Scotia. You see, Air Canada has a rather bizarre rule that you cannot use any kind of bluetooth headphone on their flights. Their flight attendants don't seem to know why, insisting that bluetooth could take down the flight. Never mind the Gogo inflight Wifi. I feel safer already knowing airlines all  have these bizarre and inconsistent rules.
Anyway, they were quite insistent on this. That made my other Bose headphones, the SoundLink rather useless (they have a cord one can use that I did not bring). I have some of those huge Bose QuietComfort QC15 headphones too, but I never travel with them any more as they take up too much space and I usually want the Bluetooth Bose headphones to use on vacation, beach, in bed etc.
Anyway, this is the part where there I was standing in front of one of those Best Buy vending machines in Canada looking at the solution.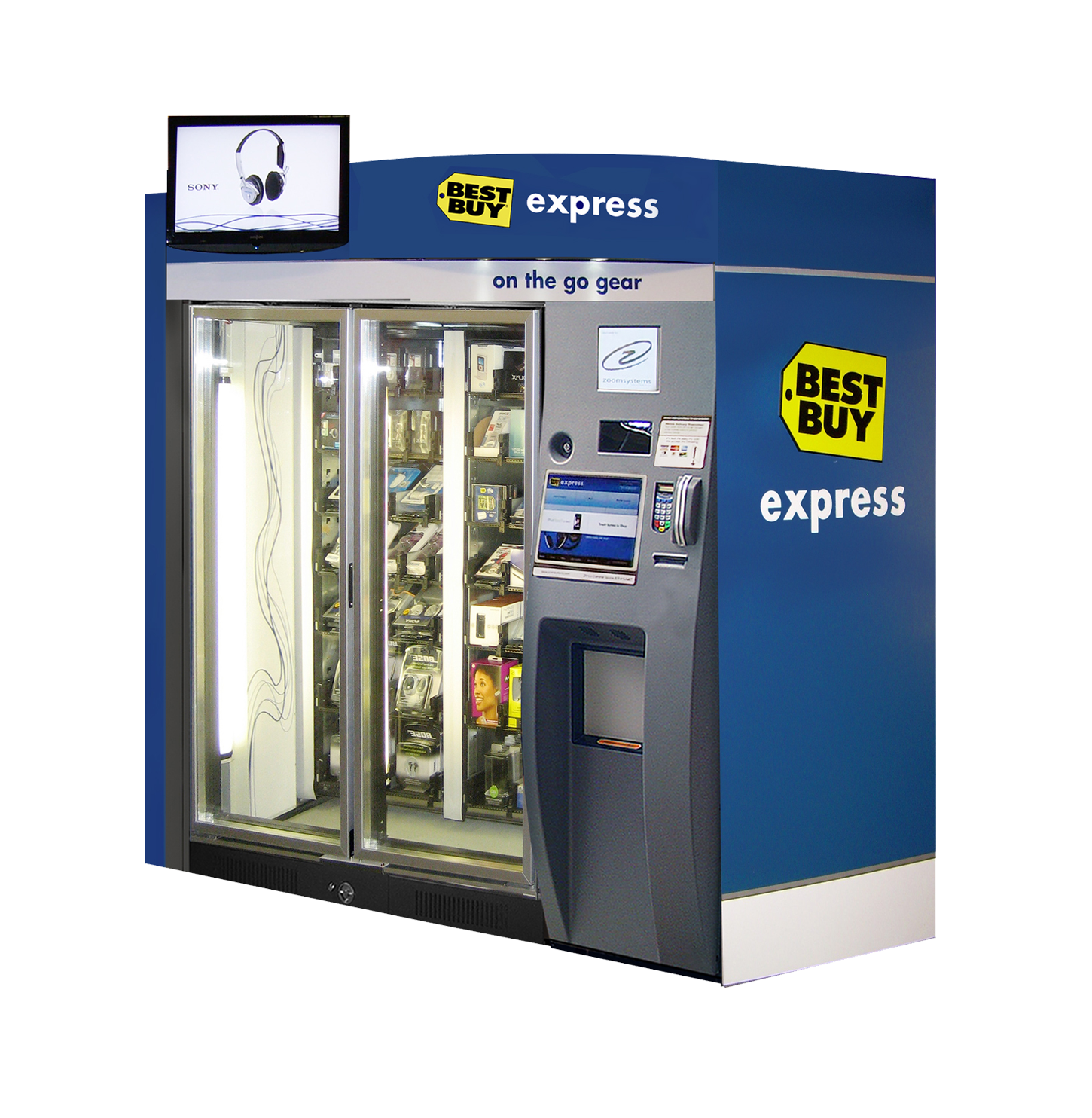 The headphones were on sale, and Canada is also on sale with everything 25% off (US dollar is strong). I also learned that my good friend Doug, who keeps me on the bleeding edge of camera technology, already had these headphones. Why he keeps things like this a surprise I'll never know.
I really don't much like in-ear headphones and was concerned about how comfortable they are. Bose has these silicon gel ear tips (cleverly named Stay Hear) that don't so much go in your ear, but sit just outside creating a low pressure seal.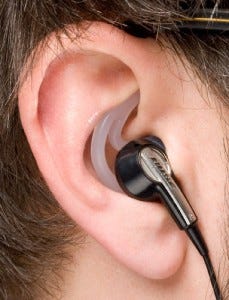 They felt perfect, so in my no foreign transaction fee credit card went, and out came my new headphones.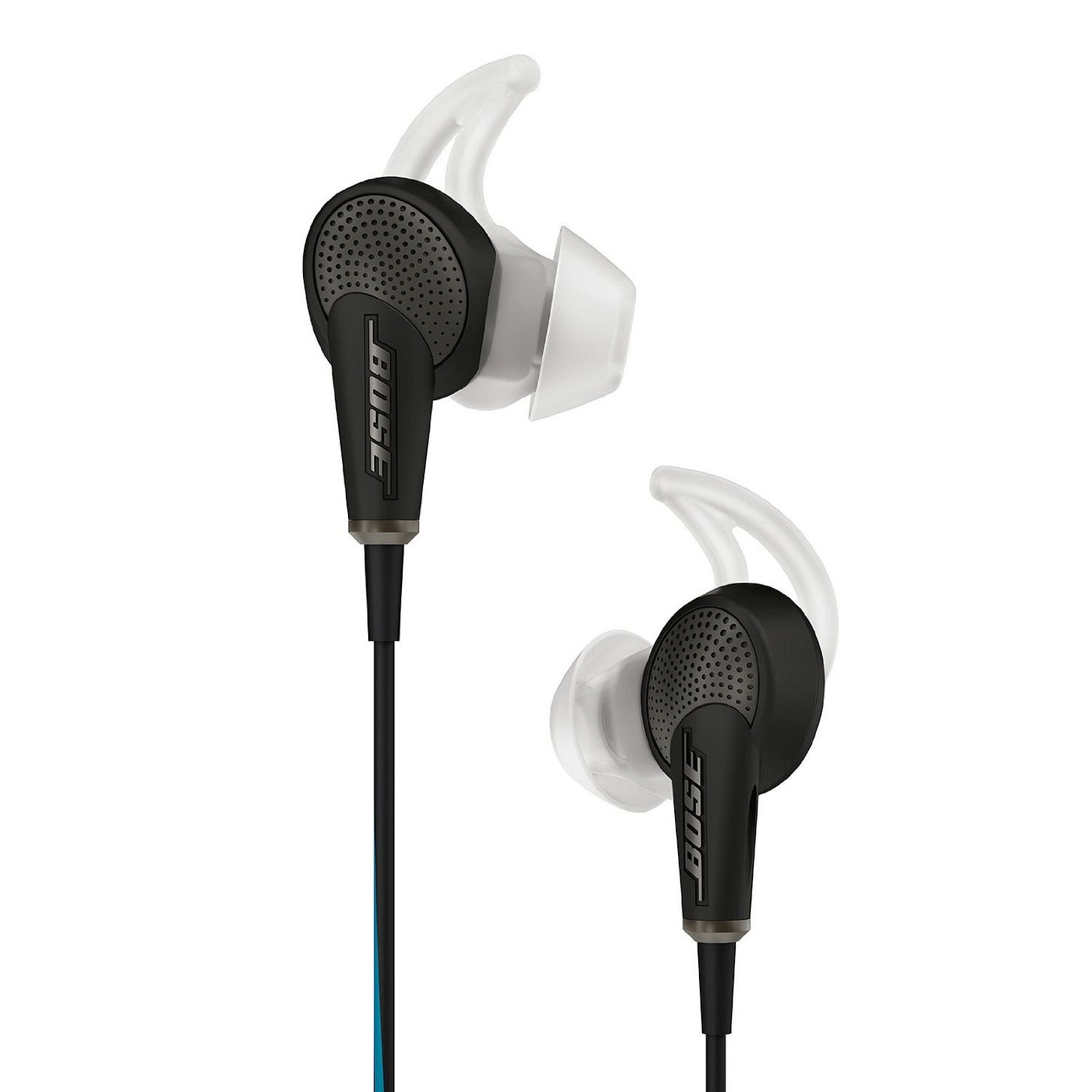 The headphones come with a nice case, a battery (usb chargeable) and an inline remote, that lets you disable noise cancellation temporarily.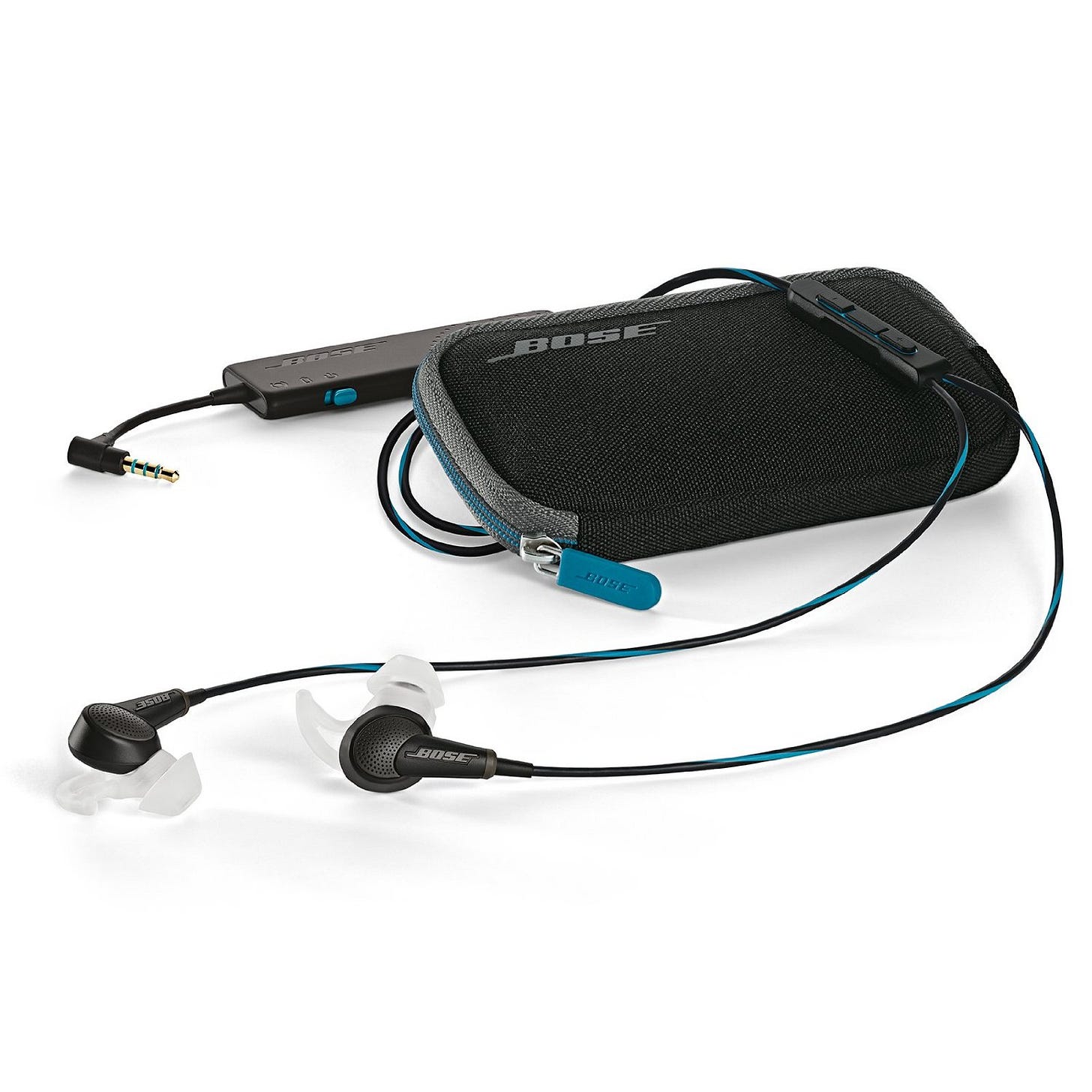 The noise cancellation seemed at least as good as the QC15's that I own. What they have though is a very compact package. This will ensure they come along for every trip I go on as there won't be any space compromises. Also you can sleep with these on. Not so easy with ear cans.
I have a hard time knowing if they are really better or worse than the newer Bose QC25s, but I'm going to sell my QC15s and just travel with these and my other Bluetooth Bose headphones which I still love for the beach, pool and everywhere else.
Bose has really upped their game the past few years. So I have no hesitation giving this 5 stars. If you purchase, be aware there are two models. the "i" designation means they work with Apple devices. The non "i" model means they may work with your Android phone/tablet.
★★★★★ Exceptional. A spectacular product.