Discover more from OmarKnows
An opinionated newsletter about products I love.
Ring Doorbell - 4 stars
The Ring Doorbell is a wireless video camera and doorbell with mobile app. You simply replace your exiting doorbell and it even uses the same wiring (assuming you have 10VA wiring like most homes do).
Before the Ring I had the Doorbot, which was OK (made by the same company). Video quality was meh and it was a bit buggy. So I never wanted to review it. However, a few months back it was replaced with the Ring Doorbell.
If you have a doorbell transformer that looks like this: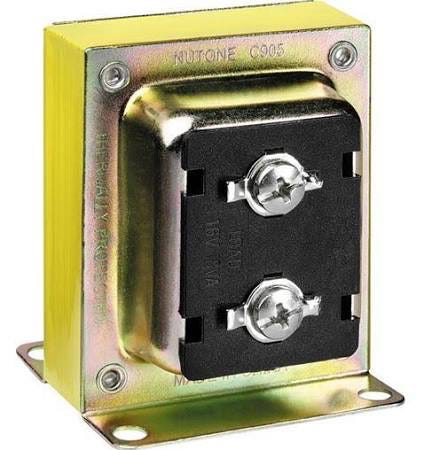 You are in luck. I never really knew what this odd shaped gizmo is, but basically it connects to your home 120V AC power and converts that to low power for a doorbell chime.
The Ring doorbell has an internal battery that this low voltage power will keep charged. You can use it without hard wiring, but you will need to keep the doorbell charged every so often.
If you do not have a wired doorbell, there is a wireless solution too.
Once you install the Ring, you get the following features:
Motion at the door sends your phone an alert (you can customize the distance and sensitivity)

Rings of the doorbell chime your internal door bell and your mobile phone

You can see and talk to people at the door

You can optionally add cloud recording and see any previous motion activity or ring activity at the door
I find this product very useful to know when packages are delivered, and also when people are poking around my house (which happens more often then you might imagine).
My only real complaint with the Ring is that unlike Dropcam, you can not set up geofencing rules to disable motion sensing which I have found to be rather sensitive and bothersome when I am home.
Install is super quick and the product is high quality. It's a really awesome home addition.
★★★★☆ Great. Worth purchasing.