Discover more from OmarKnows
An opinionated newsletter about products I love.
Lush Dirty Shaving Cream - 5 stars
My curiosity has no bounds. I've been spending the past year experimenting with different shaving creams and products. For a while I was using Dollar Shave Club and using their shaving cream. However, I found that after about 3 months of use, they were no comparison to the Gillette blades. I found that with Subscribe and Save from Amazon, the 12 count of blades was a great value (a bit more expensive) than the most expensive Dollar Shave club blades ($33.90 for a 3 month supply or $2.80 per blade) . I replace my blades ever week if I shave every day or every other week if I don't. Interesting that I now see that Gillette has "Gillette Shave Club" but are charging $4.50 per blade. Yeah, nice one.
I am also pretty unsatisfied with the cheap Gillette handle, so I invested in a really nice handle, the Bolin X1 which is compatible with Gillette Fusion blades.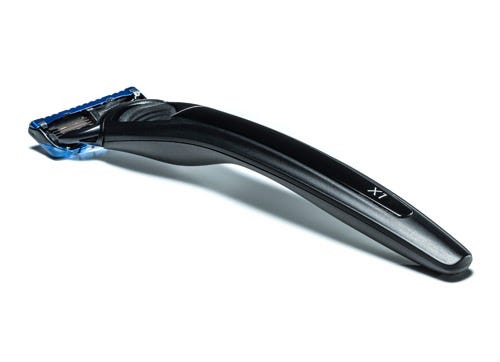 You may find the Bolin at Nordstrom, or in my case I ordered online from a Canadian retailer. They also make a great stand that I also got.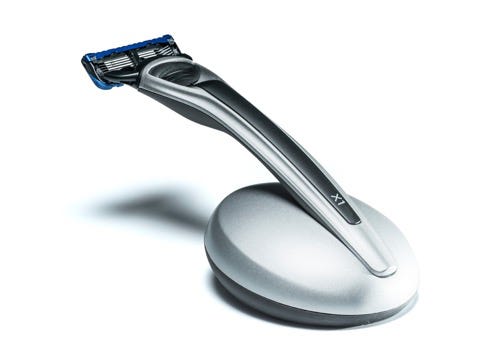 With my razor secured I tried a variety of shaving techniques. For a few months I used a boar bristle brush and shaving cream. This was great but involved more cleanup and prep. Also I was not completely happy with the 3-4 different shaving products I tried. I also needed to apply a pre-shave shaving oil to make it easier to shave. I have pretty sensitive skin so I was motivated to get a smooth shave.
For Valentines Day this year, my wife purchased some shaving cream from a company called Lush. I had never heard of them, but they are based out of Vancouver. They are famous for making these crazy Bath Bombs that my wife seems to love.
Anyway, the best way to describe Lush is that it's a modern day Body Shop (if you remember those). Not the kind of store a Man will feel like running into I guess.
Well, turns out there are two Lush stores in Seattle. One in Bellevue and one downtown. Ok, so what about all this?
Well Lora got me a Shaving cream called Dirty. They make 3 other creams.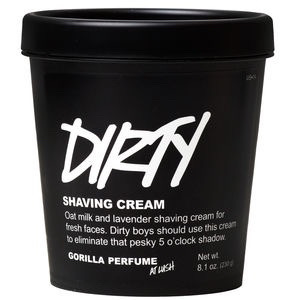 Let me just say… this is the most amazing shaving cream I have ever tried. AMAZING.
Ladies, Father's day is coming up. Get it for your Man. You can pick it up from Amazon too (3.5oz and 8.1oz)
They also have another cream called Ambrosia, D'Fluff and Prince. I also got Ambrosia for travel (since the cream is in a travel friendly bottle). It also seems just as good, but I like the black tub for daily use. The woman in the store that sold me my 2nd container raved about how awesome it is for women, so you may also want to give it a go (Prince looks like it works for women).
★★★★★ Exceptional. A spectacular product.