Discover more from OmarKnows
An opinionated newsletter about products I love.
Sonos - 5 stars
I've not reviewed Sonos yet. But of all the things I own, Sonos is probably on of the most magical and used. Before there was Sonos, listening to music anywhere in your house was a job left for custom installers. I've owned Sonos products since 2009 when I got my first Play:5 and since then I've added a number more to our collection.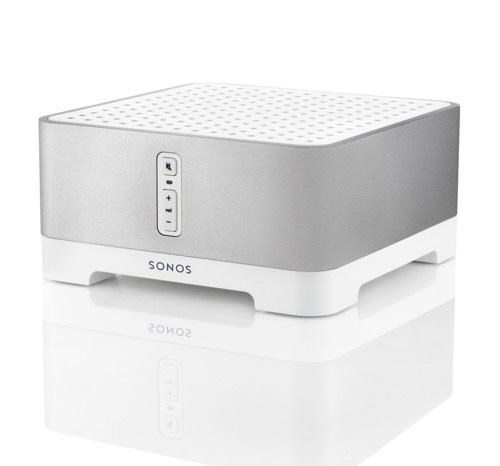 Sonos is basically a wireless speaker distribution system. The magic is in all the techology that they use to distribute music and keep it in sync. It's truley amazing technology if you have ever fiddled with trying to make Wifi work well in your house. Sonos uses a mesh network where each device in your home acts as both a receiver and a broadcaster of data. It's true plug and play. I have a Sonos Play:5 in a very hard to reach wireless zone in my house and by some kind of magic the Sonos guys can pump music all the way out there.
Sonos is also a software service. It connects and integrates with nearly every single music streaming service known to man. The notable exceptions are Apple iTunes (Sonos does work with the app on your PC though). You can control your Sonos from your Mac or PC, or your Android, iPhone or iPad. The application has received constant updates over time.
Here are the music services that I use with my Sonos:

Sonos supports 37 services in total. So chances are you'll find support for what you use.
When Sonos first came out, they only offered 2 basic products and they both assumed / required that you have existing speakers to connect a Sonos too. This limited the applications of Sonos.
Since then Sonos has produced a lot of different products. I think they first really hit the mainstream when they came out with smaller / inexpensive speakers such as the Play:1 and Play:3. They also have a Subwoofer and Soundbar that appear to be excellent (I don't own either).
In our house we have:

3 Sonos Connect:AMP - these are stand alone units that connect directly to your Speakers. In our house these are connected to in-ceiling speakers for 3 different zones (family room, bedroom, garden)


1 Sonos Connect- this connects directly to a receiver, it does not power speakers but feeds a receiver. We have this in our media room.

1 Sonos Play:5 - this is a large stand alone speaker / tuner and it was one of Sonos's first dedicated system. We have this in our bathroom.
If you are getting started with Sonos, you should consider the following:

A Sonos Play device (Play:1, Play:3, Play:5). You can pair these devices together to make left and right whic is neat.

If you have a TV / theater consider the Playbar and Subwoofer. You can add in Play:1 or Play:3 devices to create surround sound. My issue with the Playbar is that it does not take HDMI and so for it to get a surround sound signal your TV would need to support this via Toslink. Many TVs only spit out 2 channels via Toslink.

If you have an existing in ceiling speaker system or plan to build on, the Connect:AMP is fantastic.
Finally, if you are going to outfit your home with a number of devices there are also a lot of ways to get 20% off your purchase. My custom installer offered me this discount, but I didn't need it since Microsoft employees also get 20% off Sonos. It's worth looking into this if you are getting more than 2-3 devices.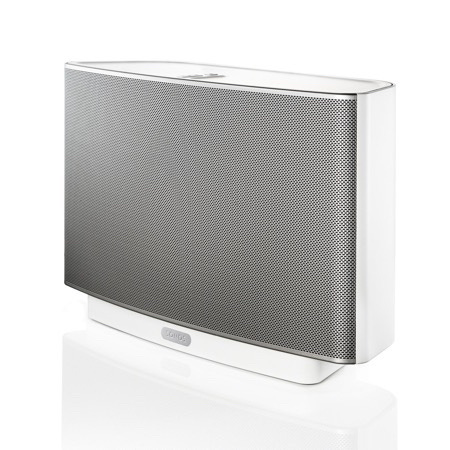 I have it on my wishlist to get the Playbar and Subwoofer when I get around to upgrading my TV to 4K, which will probably happen this calendar year. Will report back once that happens.
We use our Sonos sytem every single day. It's the one thing we've owned that works extremley well, is used by everyone in the family and guests. Last summer we added outdoor speakers and brought our Sonos experience outside.
I highly reccomend you try this for yourself. A quick note about Sonos. The first device you own must be connected to ethernet for the whole system to work. But if you don't have ethernet, take a look at the new Sonos Bridge or Sonos Boost.
★★★★★
Exceptional. A spectacular product.