Discover more from OmarKnows
An opinionated newsletter about products I love.
Dyson Cordless Vacuum Cleaners - 5 stars
Since I can remember I grew up with a DustBuster in the house. The noise of my mother going around the house with her DustBuster picking up after my sister and me is seared into my brain. As is the sound of the pathetic battery dying in less than a minute. When I went out on my own, and had my first apartment, a DustBuster is one of the first things I purchased. But the suction and battery life of these things has always been poor.
Here she is, circa 1980.
When we purchased our first apartment together, my wife and I splurged on a Dyson Vacuum (the original Dyson Ball). We've had it for 10 years now and it's still as good as the day we got it.
When we moved into our current house and had our son, we had more crumbs and such to pick up every day. Our Dyson Vacuum is too bulky to cary around the house and un-coil for a quick job. I did some research and settled on one of the new Dyson Cordless Stick Vacuums. There are a number of models.
Dyson DC 59 - New motor / suction design and power brush. This is the top of the line model. You can save a few bucks by skipping the motor head and getting the DC 59 Animal

Dyson DC 44 - larger battery than the 35

Dyson DC 35 - the original, I'd skip this one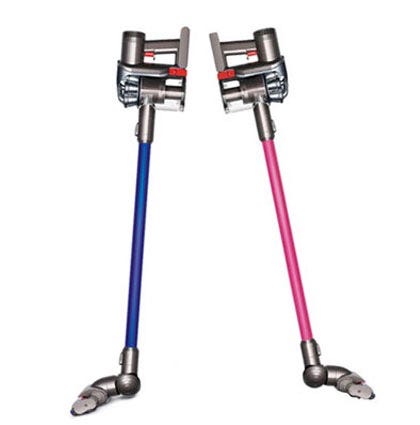 There are also "Animal" designations like the other Dysons. All this means is that they include additional attachments like a mini motorized brush head to clean pet hair and the like.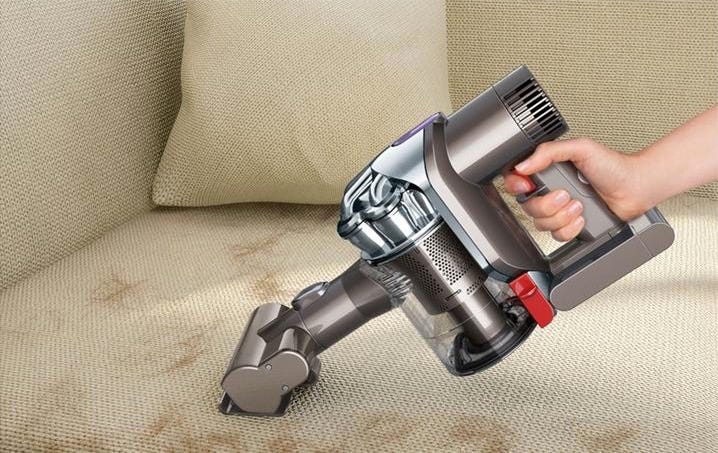 A little known secret is that Amazon sells refurbished models for a substantial discount. Dyson DC44 (Refurbished) is $229 (vs $399 from Dyson). Another pro tip is that your Bed Bath & Beyond 20% off coupon is a good way to get a steep discount on a Dyson.
The only thing they really change over the years is the battery capacity and recently they redesigned it to improve the motor / suction.
The refurbished designation means that you may get a unit that appears to be completely brand new. And you may get a model that is used, where some set of parts have been replaced. In our experience, we once got a brand new unit, and once got one that looked like it had been used (canister was cloudy). I don't care much, but if the price difference is small, you may want to just spring for a new one.
Over the years we've purchased two of these units so we can have one in our kitchen and upstairs in our home. We use them a few times a week. I've never used one to the point where the battery was depleted. Each one runs for at least 15 minutes of Vacuuming. Pretty impressive. They have the same suction qualities of the big Dyson, they are just smaller. And they have attachments that allow them to be used in many different situations.
I love the integrated wall stand and charger. We have both of ours attached to the wall above power outlets. The attachments also attach to the wall making for a nice and tidy setup.
We love our Dyson cordless vacuum. It's a snap to clean up, the filter lasts forever, and like all Dyson products it excels in form and function.
★★★★★ Exceptional. A spectacular product.