Discover more from OmarKnows
An opinionated newsletter about products I love.
Joseph Joseph Salad Bowl - 5 stars
We eat salad every night. We love salad. For the past few years we've been using the same salad bowl and we love it. Salad bowl? Yep, I even cover those.
We like bowls that are big enough to make a large salad, they need to be big enough to have high walls so you can mix in the dressing. Also, salad utensils that can aggressively mix in the dressing is important.
For years we used a wood bowl and stainless steel utensils. In search of something better, I came across a salad bowl from Joseph Joseph.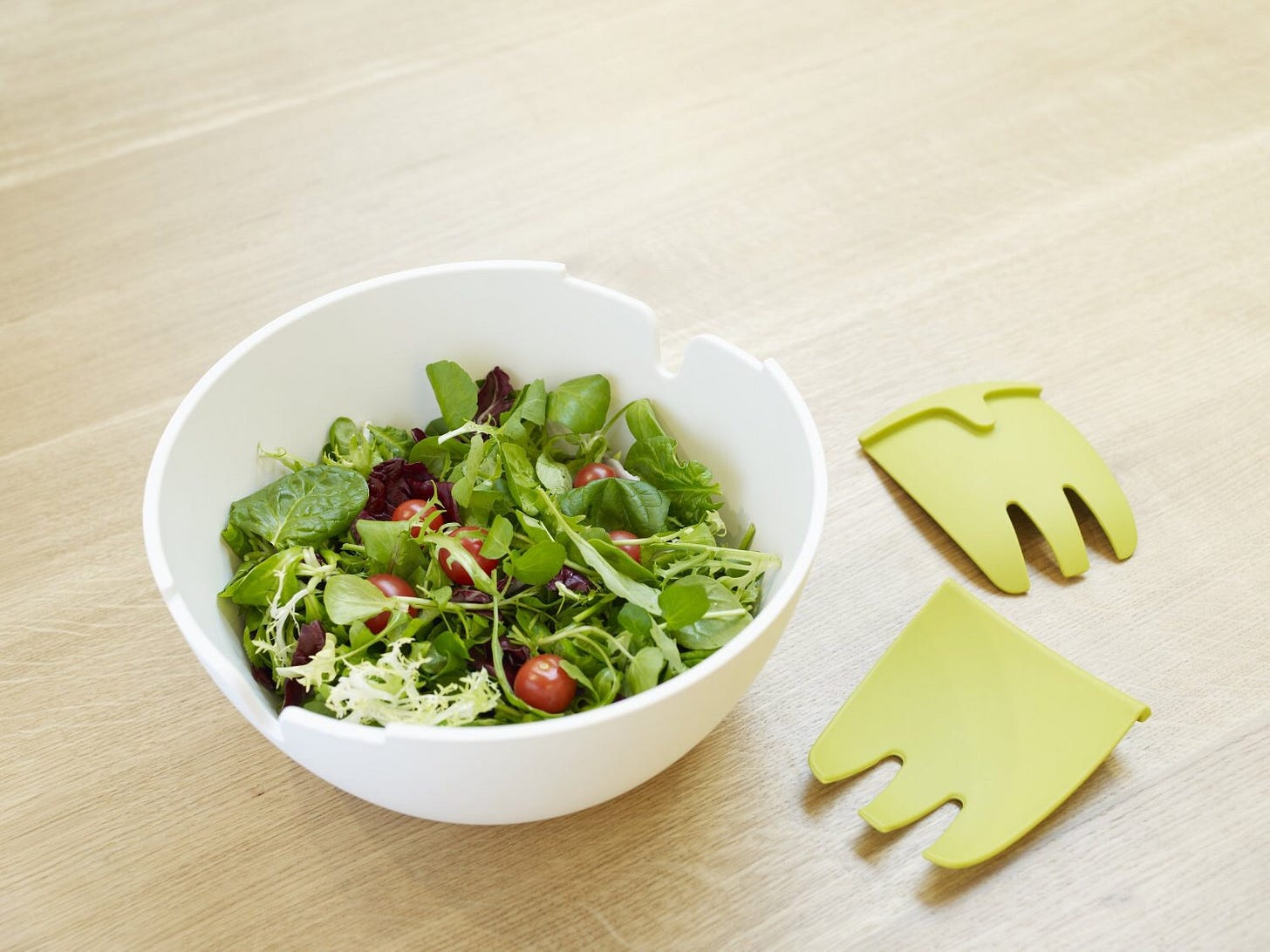 What's so great about it? Quite a lot actually.
It is big enough to make a Salad for 4-6 people

The salad utensils are built right into the bowl. You can insert them into the sides when not in use

The whole thing goes in the diswasher making for quick cleanup
The bowls are made of melanine. Which for now is considered food safe. Either way, it's not being used for hot foods and not for more than a few minutes which minimize any potential food transfer. If you are freaked out about this, you cn stick to wood, stainless steel or glass bowls.
We've been using this bowl for a few years now and love it. It makes it easy and mess free to make, serve, eat and clean salad.
Rating:
★★★★★ Exceptional. A spectacular product.