Discover more from OmarKnows
An opinionated newsletter about products I love.
Leifheit Wall Dryer
Back to writing about some home related items. My wife suggested I write about our Wall Dryer since we love it, and just got a second one to increase the amount of wall drying space in our laundry room. What is it?
The Leifheit Wall Dryer is a nice looking plastic device that extends out from your wall for drying clothing. It's compact, looks good and does the job.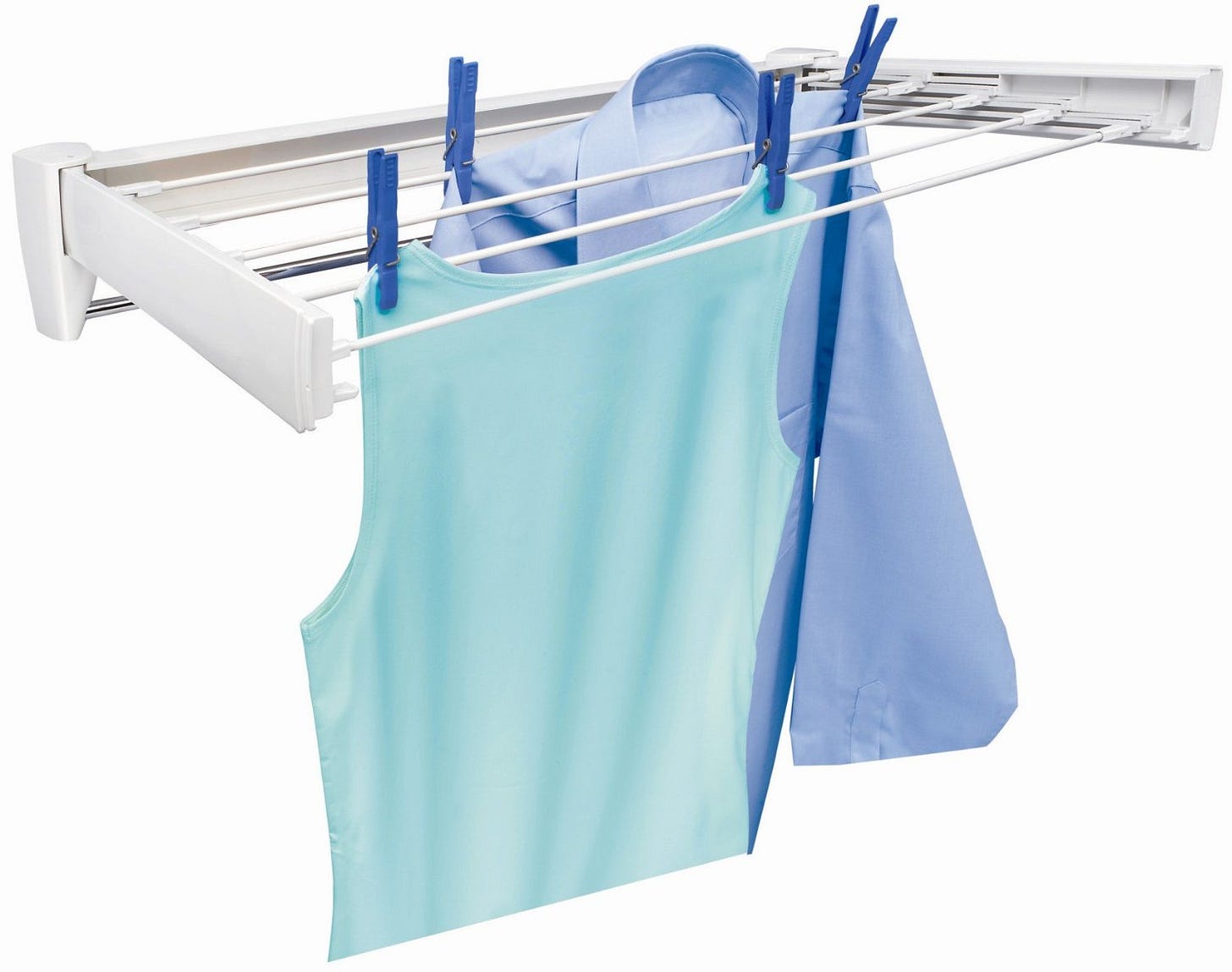 Oh, and it's German. So it rocks.
Here is our setup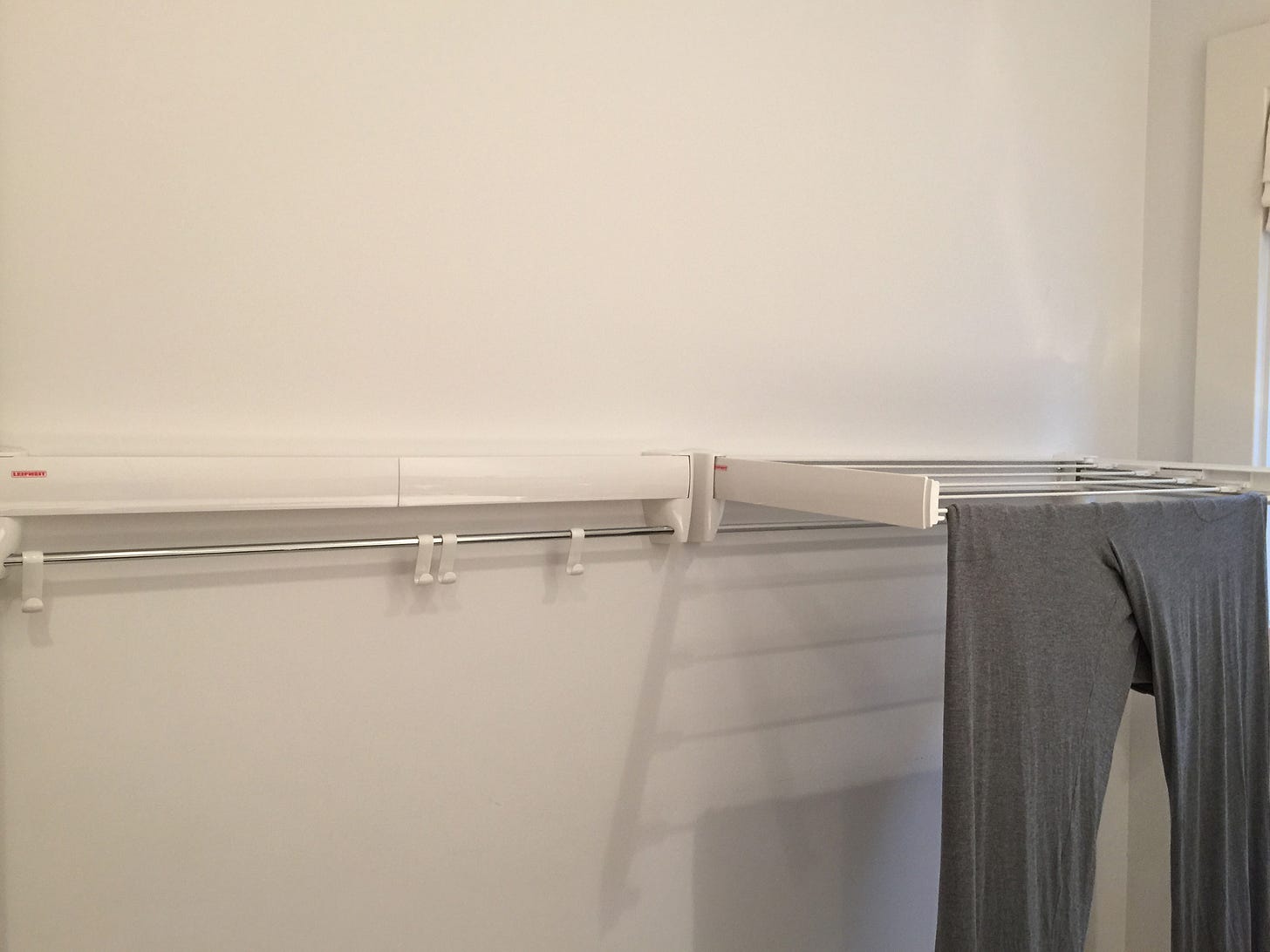 Why did you get it?
We are super fortunate to have a 2nd story laundry room, and while we love that room, it doesn't have a ton of space. So I looked for solutions for wall drying that did not involve one of those crazy floor standing aluminum drying racks.
How has it made your life better?
In an indirect way. It's made Lora's life better, and she likes it so much she suggested a post in the Newsletter.
Are you going to keep it?
We've had one on our wall for 4 years. We go the second this week. So yes.
Newsletter

If you are reading this post via Twitter or Facebook, I wanted to note that you can sign up for my weekly email newsletter. It contains all items posted here and is sent on Sundays. You can sign up by going to http://omarknows.com