Discover more from OmarKnows
An opinionated newsletter about products I love.
Picturewall - A wall full of photos in a box
Photos.... you have lots of them. I bet you look at your walls and say to yourself, one day... I will print some photos and hang them on the wall. Maybe your friends have one of this amazingly organized walls full of family pictures and you think, how? So much measuring, ordering, sizing and then printing photos. Like this (this is a picture of our wall):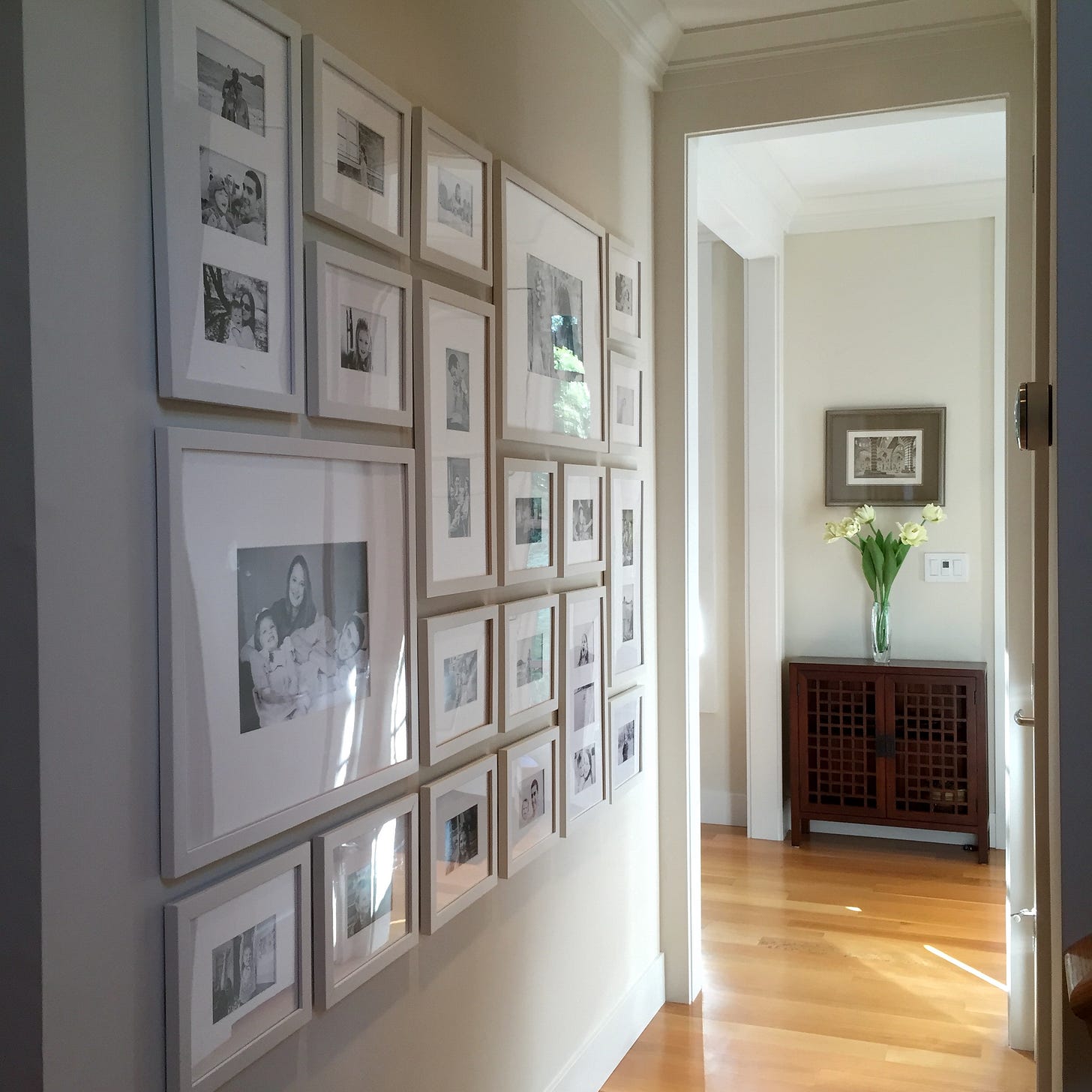 Well, I have a solution for you that is pretty easy, modular and expandable. I put together the above with two Picturewall kits and about 30 min of time.
What is it?
The Picturewall is a "kit". Everything you need (including pictures) to occupy a decent amount of space on any wall.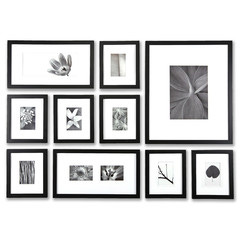 For many years I had a few tasks on my todo list that looked something like this:
Buy some picture frames

Print some pictures

Hang them on wall

Make it look awesome
Years and years went by without much progress. Then one day, I came across the Picturewall system. This was made for people who just want to go from idea to finished. Here is how it works.
Buy a Picturewall kit (or more)

Print photos in standard sizes (I use SmugMug to print my photos, PicPlum is another great option)

Insert photos into frames

Hang using Picturewall system
Picturewall is basically the following:
A box of frames

A template you hang on the wall

Some picture hangers you insert into the wall
That's it. They have this ingenious template system that allows you to create many different layouts.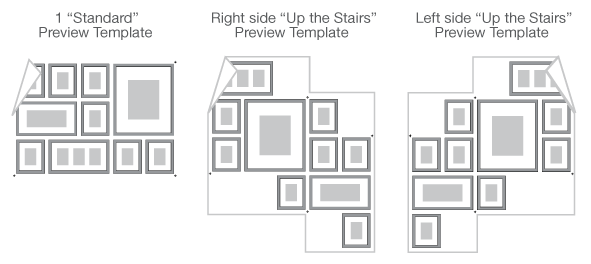 The system has the benefits that you can also easily remove a frame, replace a photo, and slap it back on the wall.
You will pay a pretty penny for this convenience though. These things aren't cheap. I bet you the same could be done by going to Ikea, making your own template, and hanging the frames yourself. Remember my story about my todo list?
Why did you get it?
I basically explained this above. I had a desire to put some of the tends of thousands of pictures I have on our wall.
How has it made your life better?
I walk by this wall almost every day. It's a fantastic way to look back on your most cherished memories. Our kids love it too! And it's a hit with guests and relatives! Especially when you change out the photos with new ones.
Are you going to keep it?
Already have. It's on the wall, so it's not going anywhere. I'm thinking of getting some more.
Newsletter

If you are reading this post via Twitter or Facebook, I wanted to note that you can sign up for my weekly email newsletter. It contains all items posted here and is sent on Sundays. You can sign up by going to http://omarknows.com