Discover more from OmarKnows
An opinionated newsletter about products I love.
The Greatest Hoodie Ever Made?
I've taken to wearing hoodies over the past few years. And why not? They are super comfortable for lounging around, traveling, wearing on spring / fall days. I have never found the perfect hoodie though. A few years ago I came close, with a really heavy weight lululemon sweatshirt, but I'm somewhere in between a large and a medium and they don't quite fit me as well as I'd like. That's why when I heard about American Giant, I was intrigued.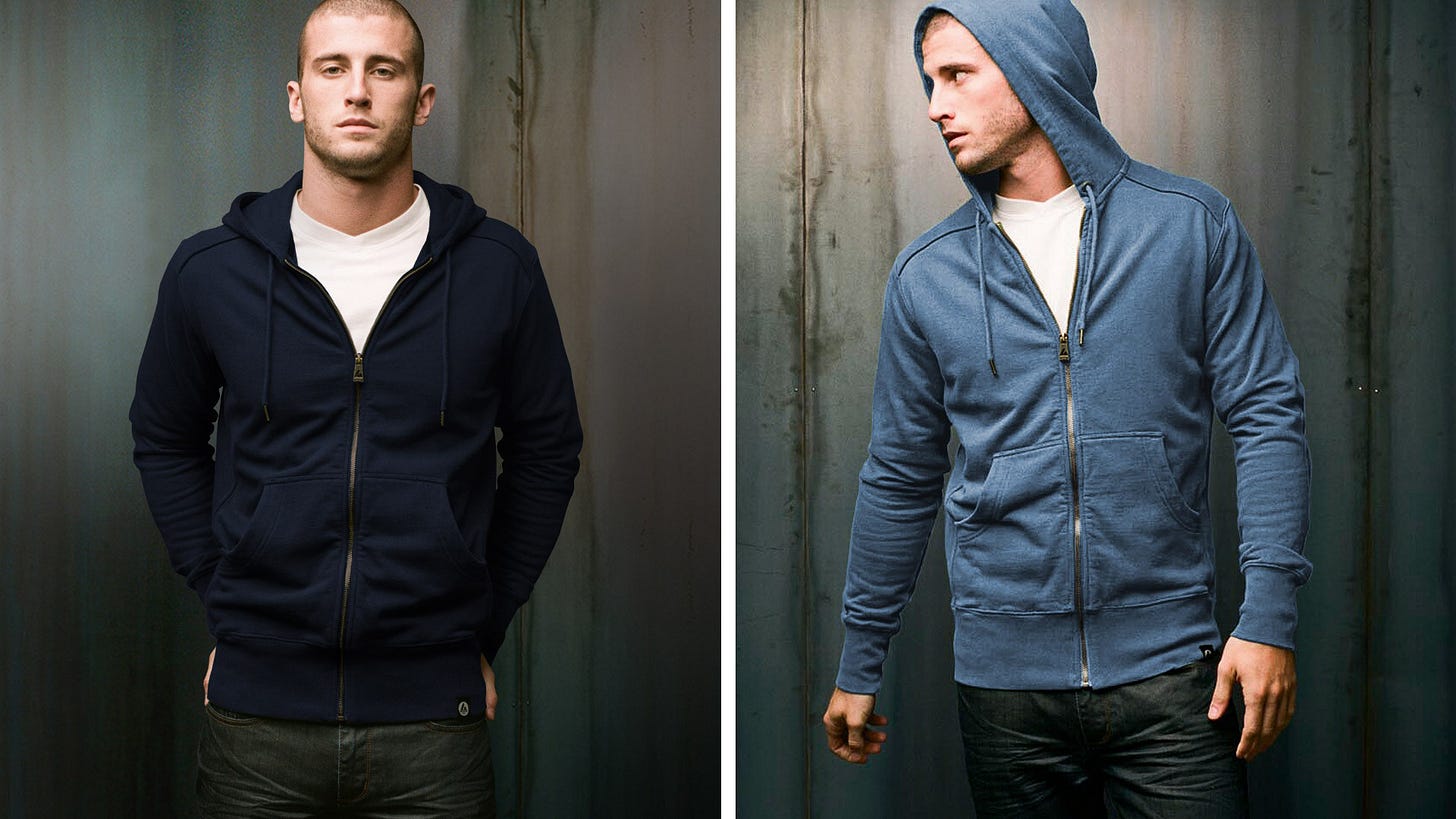 What is it?
It's a hoodie! How special could a hoodie be? Well I'll leave you to read the following article, "This Is the Greatest Hoodie Ever Made", by Farhad Manjoo who put this company on the map:
The result is a sweatshirt with several design elements you won't find on the competition. The most obvious difference is that American Giant's hoodie is fitted—it sits close around your chest, then gently tapers in around your stomach, resulting in a garment that doesn't look slouchy. At great expense—and after lots of experimentation—Manoux added a "side-panel" to the hoodie, a strip of stretchy fabric that joins the back of the hoodie to the front. The side panel gives the hoodie "mobility," Manoux explained—it allows you to raise your arm all the way up without feeling the whole coat ride up on you. It also insures the hoodie against future expansion: As your stomach grows larger, the stretchy fabric will grow along with it.
For me, this design element of the side panel, is what makes this hoodie quite unique. I can raise my arm and not have the hoodie ride up my back.
Beyond this feature, it's the most comfortable, soft, quality cotton product I've experienced.
You can watch this video to see how these are made.
[youtube https://www.youtube.com/watch?v=xukM8i4GW-g]
Since Farhad wrote this article, they have been slammed with demand. It got so bad he wrote a followup article, "The Only Problem With the Greatest Hoodie Ever Made", and goes into more detail on what makes this garment special.
I first purchased the Men's Heavyweight Full Zip Hooded Sweatshirt in Medium for $89 direct from them. The fit is tailored and I recommend following their size chart. I am 6'3", 165lbs, 32 waist and the medium fits me like a glove. The sleeves are the right length and their is little slack anywhere.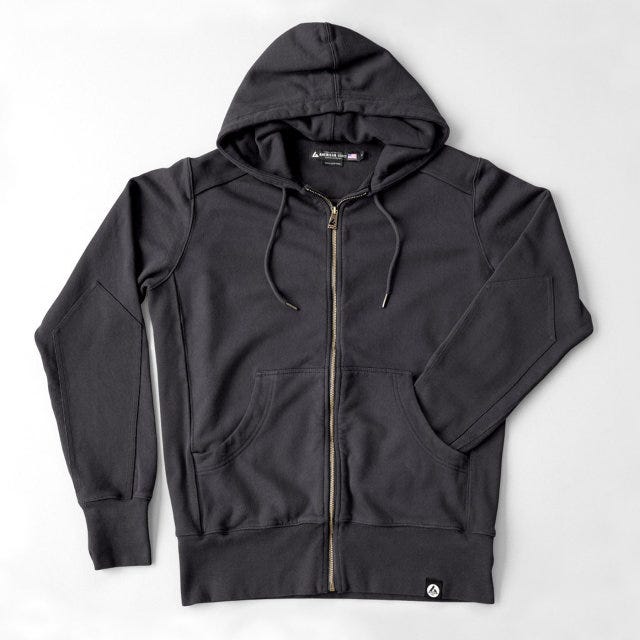 After receiving mine, I got another Men's Midweight Full Zip Hooded Sweatshirt for $79.
Lora was so impressed with this hoodie, she ordered some of the Women's products. She got the Women's Heavyweight Full Zip Mock Neck Sweatshirt.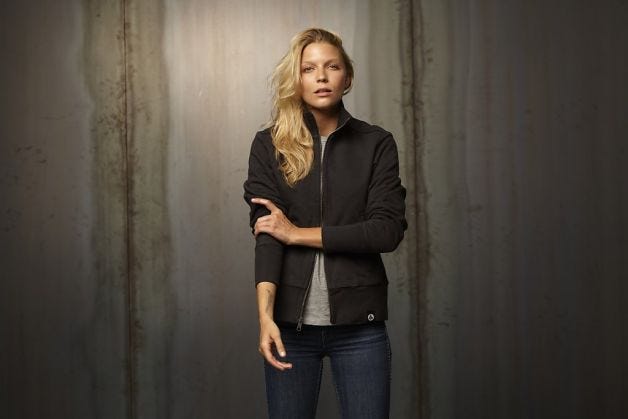 Here are the things I love about this hoodie:
Super thick plush cotton

Long sleeves

Tailored fit

Super comfy

Free shipping to and from

Great price

Made in the USA
Note: if you purchase an item using this link, you'll get 15% off your order, and I'll get a referral fee.
Why did you get it?
Like I mentioned. I love hoodies, and in my quest to find all things awesome, I was intrigued by all this hype.
How has it made your life better?
I'll leave you with this:
It used to be a sweatshirt was just a sweatshirt—something we grab from the depths of our closets and throw on when we're feeling lazy and sartorially uninspired. And technically, a sweatshirt is still just a sweatshirt, though if you ask someone from American Giant, they'd politely disagree. "The sweatshirt is the second most iconic silhouette behind the blue jeans," says Bayard Winthrop. "But for a long time, no one was really passionate about sweatshirts."
Are you going to keep it?
I now own the world's greatest sweatshirt. And I agree with what others have said and written. Check them out.
Newsletter

If you are reading this post via Twitter or Facebook, I wanted to note that you can sign up for my weekly email newsletter. It contains all items posted here and is sent on Sundays. You can sign up by going to http://omarknows.com