Discover more from OmarKnows
An opinionated newsletter about products I love.
Wool Comforters
Like many of you, for most of our lives we've been sleeping with down comforters. I'm not sure how widespread others experience this, but personally, most of those nights I would overheat. I tried various "light" and "summer" fill comforters to no avail. A few years ago while shopping for a mattress, the salesperson noted that our problems could probably be addressed by switching out our down comforter and cotton mattress pad for wool. Now when I think of wool, I think of itchy hot sweaters from my childhood. She assured me that wool is one of the best materials to cool (breathable) and warm. So based on that advice we decided to give it a shot. That is when we purchased a Natura "washable" wool comforter.
What is it?
Like it sounds, the Natura World Wash N Snuggle Comforter (Super King, King, Queen, Full, Twin), is a comforter (aka Duvet) that is simply made of wool instead of down. It's "washable" which means you can place it in the washing machine to clean it, without worrying about it shrinking too much. Personally, I don't recommend this, and we'll probably just dry clean it.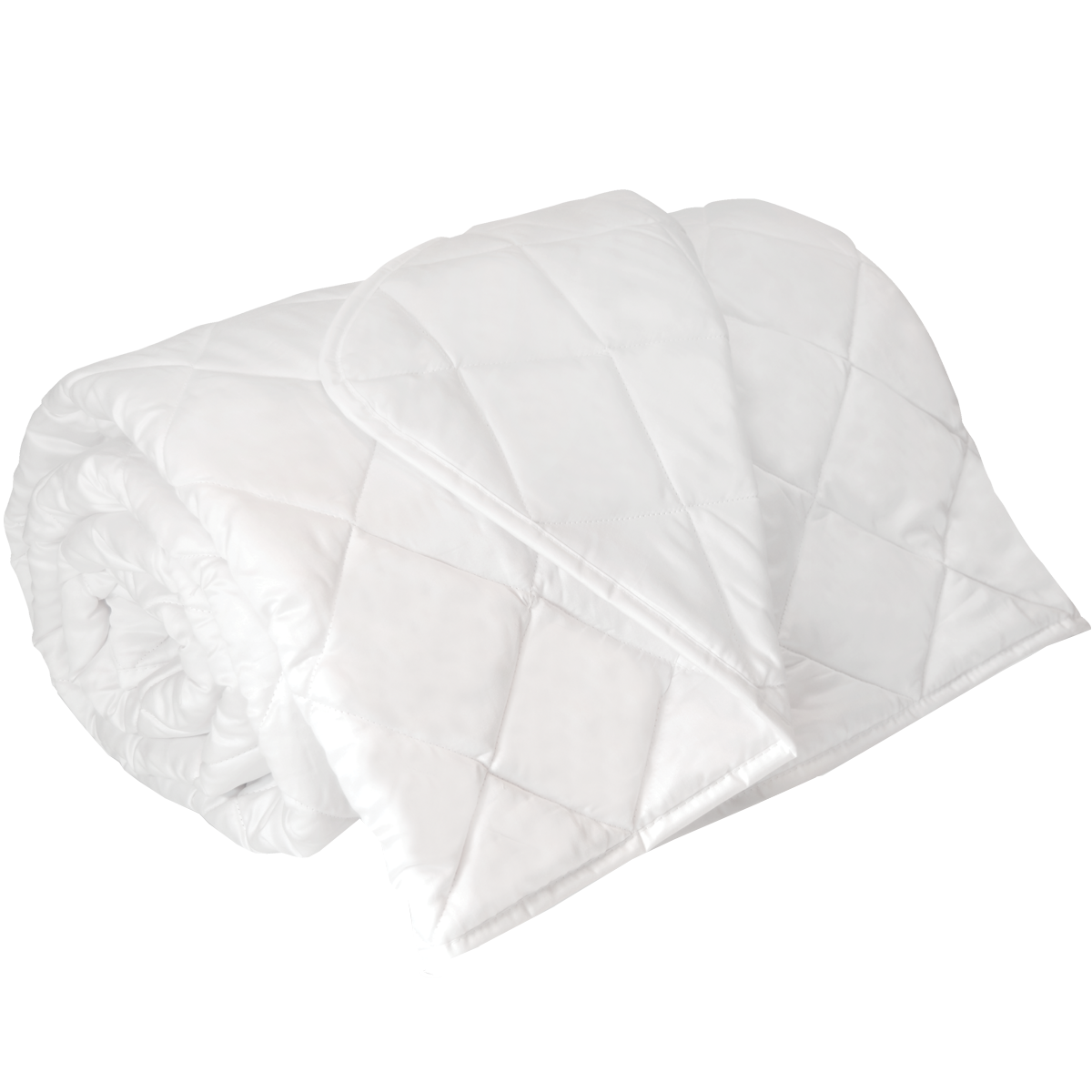 While we were at it, we also got a Natura wool matress pad, creating an envelope of wool around us.
Why did you get it?
Our main motivation here was to stop waking up hot. Which happened pretty often.
How has it made your life better?
I can't tell you how different this is to sleep with. We've owned this comforter for 2 years now and I have never once woken up hot. My wife, who is famous for throwing the old down comforter on top of me to escape the heat, has never once done this.
In the summer and the winter we sleep fantastic. The comforter does a great job of regulating the heat.
There are a couple of "gotchas" to note.
This comforter is "thinner" and not as "full" as down. As such it lies more like a quilt on your bed.

It helps to have a duvet cover that is close to the actual dimensions of the comforter. As I learned a long time ago, there is no real "standard" size for comforter / duvets. They all range a little here and there. So finding "fitted" sheets for this comforter is important. This is probably a bigger problem for "King" beds since you have both Easter and California King beds but no real difference for comforters.
Are you going to keep it?
We are very happy with this purchase and can't imagine going back to down.
Newsletter

If you are reading this post via Twitter or Facebook, I wanted to note that you can sign up for my weekly email newsletter. It contains all items posted here and is sent on Sundays. You can sign up by going to http://omarknows.com