Kenu Airframe - Mounting your Phone in your Car
Let's face it. Our phones are way better technology than the junk in our cars. Either you have the latest, most state of the art navigation and music playing system in your car (in which case in 2 years you will laugh at it) or you don't and your phone is already better. Over the last few years I have realized that I'd much rather prefer to use my phone as a navigation tool (such as the Waze app) or a Music Player (to stream spotify or an audio book). When I do find the instance that I use my car navigation system, I am dismayed that I don't have dynamic routing, traffic reports, updated map data and so on.
If you car has bluetooth, then you are pretty much set. All you need is power (an article for a future post) and a mount for your phone. I have been doing some research on phone mounts for our cars, and one that I can take on trips where I am driving a rental car around and using my phone to find my way.
My research has ended with what I have found to be a fantastic solution to having visibly of my phone in a hands free configuration... so enter the Kenu Airframe.
What is it?
The Kenu Airframe [24.95 @ Amazon in Black and White] is a contraption that you attach to your heating/AC vent in your car. It attaches to the plastic fins, and stays secure. Then you attach your phone to it. It has the added benefit that when you have the AC on it cools your phone down, which on a hot day is necessary as the GPS can burn up the battery, heat the phone and prevent it from charging.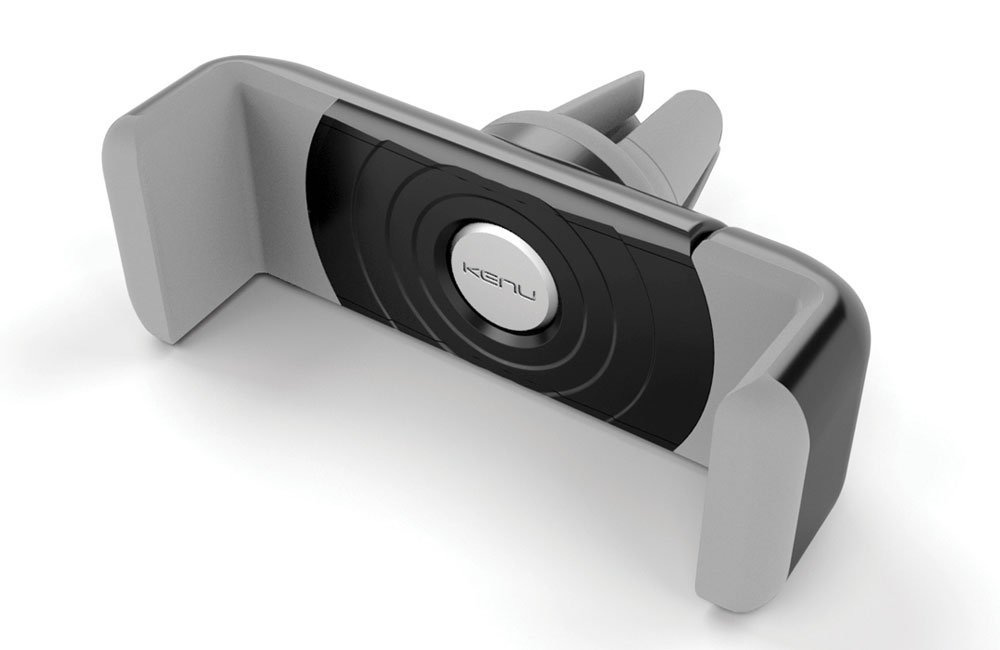 Why did you get it?
I wanted something that was easy to place my phone in for my commute every day, and have the ability to stream music or use Waze to find the best route home in traffic. I was particularly interested in something that did not attach to the dashbaord (possibly ruining the dashboard) or the front windshield (illegal in some states).
I also wanted something portable that I could take on a vacation or trip.
I ended up buying 3 of them. One for my car, Lora's car and for travel.
How has it made your life better?
It's really high quality, easy to install and remove, and won't damage the car. It allows me to keep my phone at a convenient arm's length and keep me focused on driving and not looking around for my phone.
Are you going to keep it?
Well, until something better comes along, or I get a phone that is too large for this guy. Kenu says it works for a phone up to 5 inches. That is going to seem small in a few months.