Discover more from OmarKnows
An opinionated newsletter about products I love.
Apple TV is still a hobby
A few days go I received my Apple TV. The box was comically small, and the contents smaller. However, that's where the fun ended.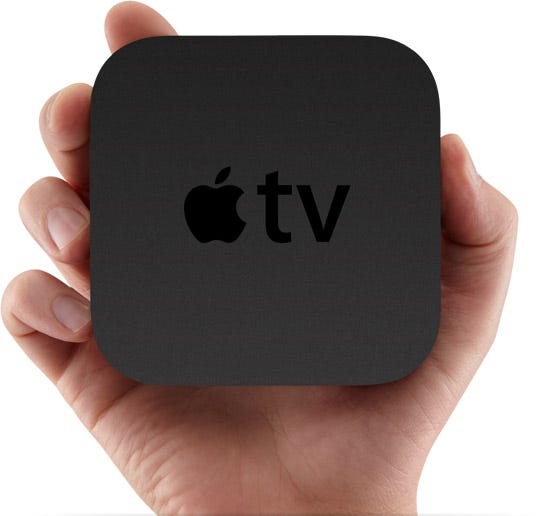 The Apple TV is still a hobby for Apple. For $99 I wasn't too worried about it being a dud, for it does have one useful feature: Netflix streaming. However, this is by no means the best Netflix streaming experience. That belongs to Xbox and Windows 7 Media Center.
There are a few things that surprised me about the Apple TV, especially compared to the previous version which I also own.
It only supports 720p. I have no idea why.

You cannot download / watch movies that aren't available for rental. In order to do this you need to have iTunes running on a PC in the home, turned on with the content you want to watch.

Its got an IR remote.

Can't use AirPlay yet
#1 is just weird when the previous Apple TV supported 1080p.
#2 is what makes the device rather silly. Apple doesn't have much rental TV content. But the fact that I have to use a PC, or iPod and purchase gigabytes of crap just to watch a TV episode once?
When will Apple make a device that doesn't require iTunes for something critical? Cut the cord already.
#3 is also weird. I mean, the thing is so small my plan was to velcro it to the back of the TV. But no RF remote? And no support for HDMI-CEC?
#4 is a bit unexpected since a bunch of early adopters got this device and can't use one of the touted features. Perhaps this will make the Apple TV more useful, but I find it curious that Apple is not touting AirPlay as "open" or using DLNA which is basically the same thing, except with broad industry support. I wonder if AirPlay is Apple's attempt to hoist their dock connector control on the ecosystem to lock out other folks who don't license from them.
I look forward to getting my Boxee box and comparing it to the Apple TV. But for now, I don't expect to use this much.